---
---
---
---
Features
Playlist browse, create, rename, et al.
Quick search and pattern search with find as you type.
Flexible ways of inserting songs into the playlist.
Automatic and/or manual lyrics search and display, lyrics from LyricWiki.
Vim-ish command mode.
Customizable keybindings and command aliases.
Customizable song metadata formatting.
'Now playing' tab with optional cover art display.
(Limited) color customization.
Download
Release: latest version (v0.2.0)
Development snapshot: zip | tgz
Use the source, Luke: github -- git clone git://github.com/palbo/ccx2.git
Requirements
XMMS2 >= 0.5 DrLecter
Python >= 2.4
Optionals, for album cover display:
Optionals, for lyrics display:
Install
$ tar xzfv ccx2-0.2.0.tar.gz
$ cd ccx2-0.2.0
$ sudo python setup.py install
Run
$ ccx2
or to try it without installing:
$ cd /home/you/some/path/ccx2/src/ccx2
$ python main.py 
Screenshots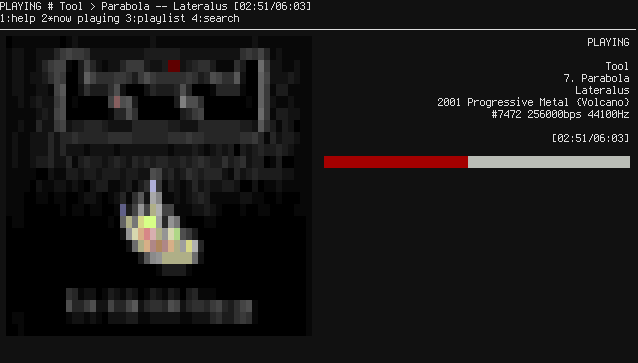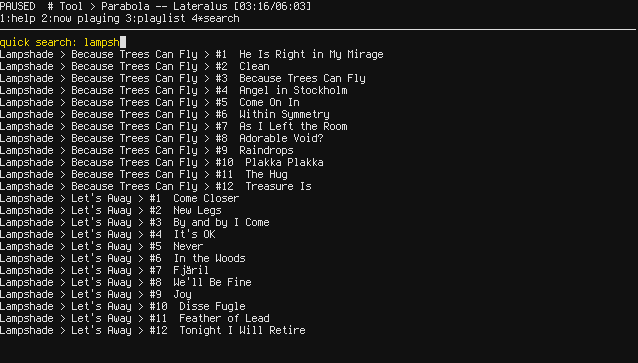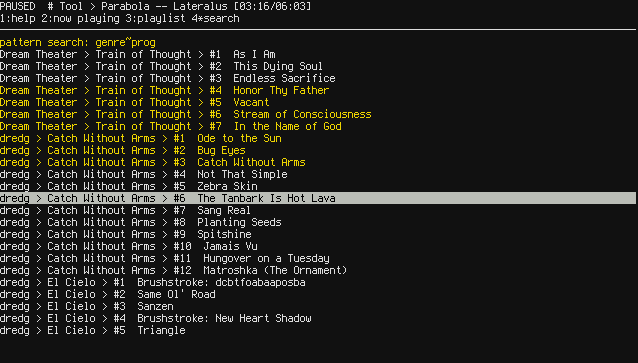 License
BSD License, see the LICENSE file for more details
Contact
Bug reports, comments, patches, ideas and/or free pizza → quuxbaz@gmail.com